Faculty of Science Stakeholders Workshop on New Academic Programmes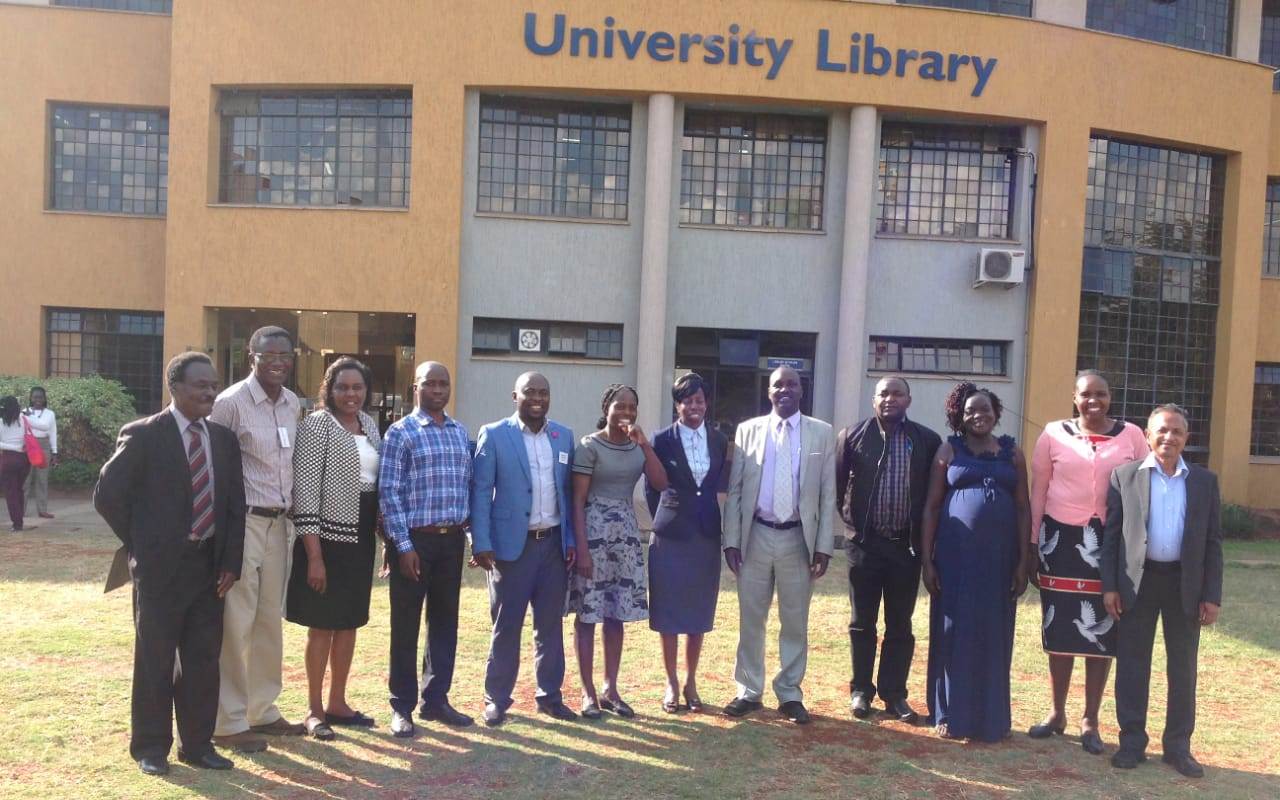 Multidisciplinary research team between Kibabii University and Moi University at Strathmore University for the Transforming Energy Access – Learning Partnership Multidisciplinary Curriculum Development Workshop
Message from Dean Faculty of Science

Dr. L. Chikamai
Dean Faculty of Science
Download CV
Warm welcome to the Faculty of Science. This is one of the most vibrant faculties at Kibabii University. We are at the forefront toward the realization of our vision- To be a global and dynamic University of excellence in Science, Technology and Innovation. Currently, the faculty has departments of Mathematics, Physics, Chemistry and Biological Sciences offering bachelors programme in Mathematics, MSc in Physics and MSc in Statistics. We also work jointly with the faculty of education in the training of innovative science teachers taking courses in Mathematics, Physics, Chemistry and Biology. Students' enrollment in the faculty of Science in this 2013/2014 academic year stands at 154 undergraduates and 11 postgraduate students and we expect this number to grow significantly every subsequent academic year. Teaching and Learning Resources The faculty has made great strides to acquire scientific literature in terms of books and e-learning materials as well as having in place a physics laboratory. Most of our students have personal laptops and can access e-books and other on-line academic information. With subsequent improvement in our internet connectivity, we envisage to cut a niche as a centre for information technology ...
Latest Research
Fishing as an economic activity has gainful implications to National Development. Mortality instigated by occupational hazards is a current subject of research significance globally. This study made attempts to assess the associations between categorical variables using Logistic Regression. Logistic regression analysis targeting 3058 deceased fishermen was carried out spanning 1998-2000 ...
Cassava is an important crop in coastal Kenya commonly harvested at 12 months after planting but earlier during food shortages. There is limited information that addresses the effect of early harvesting on root quality especially for newly released varieties. Varieties Tajirika, Karembo and Kibanda Meno (roots) were harvested at different ...